A Snapshot of our 2022
As 2022 comes to a close, we reflect on our work this year, and are delighted to share our stories of impact with you.
For us at TEP Centre, 2022 presented us with the opportunity to leverage our competencies in addressing critical challenges in the education sector in Africa. Our focus for the year was to spotlight the insufficiency of skills on the continent and implement solutions to address and strengthen foundational literacy and numeracy in particular. Our work and impact story reflect this focus and we are excited to share our results with you.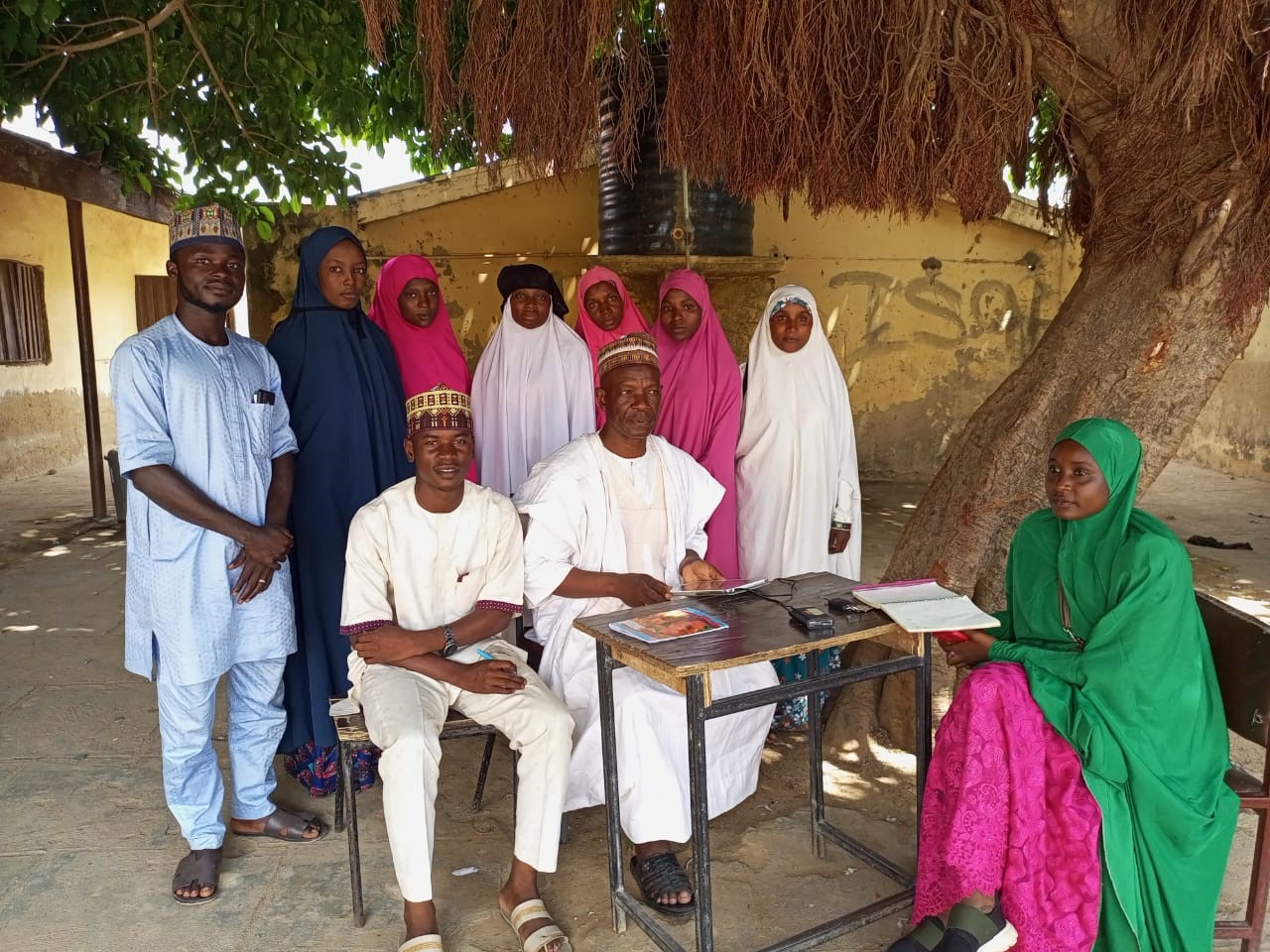 Foundational Learning
This year, we deepened our work in foundational literacy and numeracy via three distinct projects.  First, as a partner on the UK government-funded Partnership for Learning for All (PLANE) programme consortium, we are designing and implementing learning assessments and surveys to provide nuanced evidence on literacy and numeracy at household level. The 7,500 school baseline survey which we supported is providing insights into the realities of unregistered non-state schools in Kano, Kaduna and Jigawa states. PLANE, as an 8-year programme, is expected to deliver a more inclusive and effective education system that will improve the foundational skills of children in literacy and numeracy. It is implemented by a consortium of partners with TEP Centre being the indigenous partner. Secondly, as a consortium partner on the USAID funded Learn to Read Programme, we supported the design of foundational learning assessments which will be administered in a number of Northern Nigerian states. Thirdly, with the support of the Bill and Melinda Gates Foundation, we commenced a pilot programme that is designed to provide deeper insights into how learning assessments can and should inform classroom instruction.
We also partnered with the People's Action for Learning (PAL) Network to collect data to support its Assessment and Advocacy (AxA) programme in Kenya, Nigeria and Mozambique. With support from the Gates Foundation, PAL Network in collaboration with country members are engaging with stakeholders at global, regional, and national levels to make access to FLN a reality for all children. Using our tried and tested LEARNigeria assessment tools, TEP Centre undertook a data collection and reporting exercise in 3600 households in three local government areas. Data collected will be used to support policy advocacy with stakeholders, with the aim of improving the salience of foundational literacy and numeracy in education policy and strategy in Sub-Saharan Africa (SSA).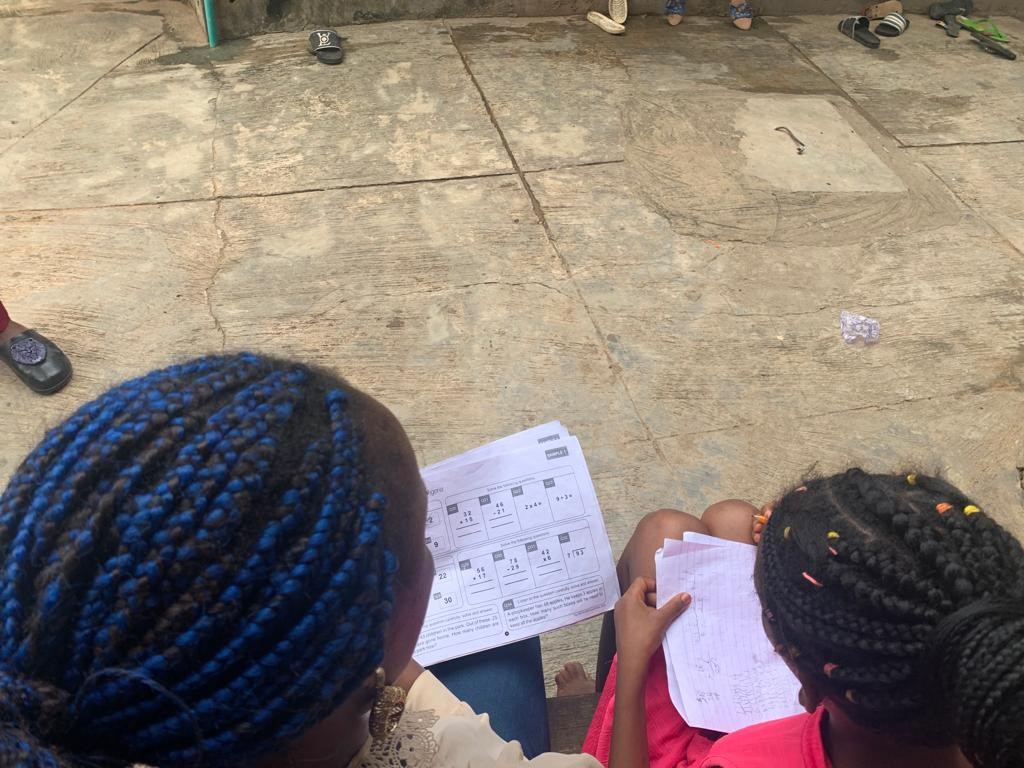 Community and Network Building:
This year, we strengthened our community and network through two interconnected platforms: The NICE (National Innovation Collaborative for Education) Network and our NEDIS Education Innovation Summit.
Under the auspices of NICE, we hosted over 500 participants at a series of webinars, expounding on the thematic focus of the previous year's NEDIS Summit – skills development. Webinar topics ranged from curriculum review to workforce development and inclusive education. With support from the RISE programme, we hosted the second edition of the EdMeets series. #EdMeets is a platform through which we join the dots between education and other sectors, drawing attention to the intersectionality within and across sectors. This edition, themed EdMeets: Foundational Learning, converged representatives from Nigerias' corporate sector, and shone light on Nigeria's learning crisis, expounding on the root causes and plausible solutions for preventing the crisis from worsening. It was a bridge-building event that encouraged deeper understanding of foundational learning.
The seventh edition of NEDIS (NEDIS 2022) was also our first hybrid version of an annual event that is typically held only in-person. This year, we delved deeper into the topic of skills development, linking this with the future of Africa. With keynote addresses delivered by Manos Antoninis of UNESCO Global Education Monitoring Report and Ferhana Dostmohamed of FD Learning Consulting a strong feature of NEDIS 7 was the candid exposition of evidence on the learning and skills crisis, and the rays of hope presented by innovative solutions which have been successful. The vibrant audience – comprising almost 200 physical delegates and 512 online participants – also had the opportunity to hear the perspectives of children via an all-child discussion panel, and to engage with the creative industry via a fireside chat with renowned musician and producer; MI (Jude) Abaga. The three winners of inaugural West Africa Teacher Innovation Prize (WATIP) were announced, with the first prize winner, Ms Aishatu Suleiman, sharing her unique story of selfless support for girls and women in rural Northern Nigeria. WATIP is a partnership between dRPC and TEP Centre, and funded by Ford Foundation.
You can replay the entire NEDIS 7 programme here:   https://www.youtube.com/watch?v=TmJkTtaWjA8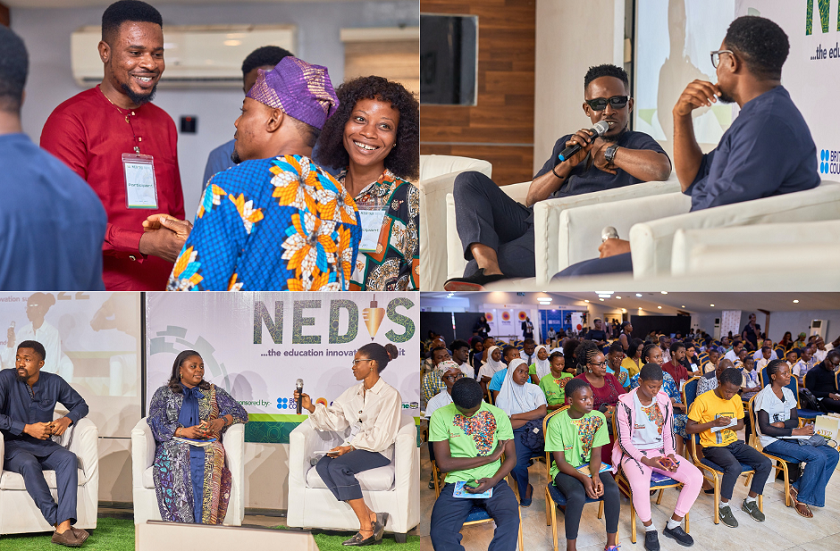 Strengthening Corporate Social Responsibility
At TEP Centre, we believe that education is both a public and a private responsibility and we are passionate about supporting corporations to strengthen their corporate social responsibility programmes in education. This year we were invited by Oando Foundation to support its strategic review process, position the organisation to build on the success of its previous strategy and strengthen its dynamism in responding to the country's educational needs.  The result is a new 5-year strategy, LEARNOVATE (Learning, Skills and Innovation) which prioritises early learning, digital literacy and climate action and environment education within the investment framework of Environmental, Sustainability and Governance (ESG).
Total Energies (henceforth referred to as "the Client") is seeking the services of a Consultant to conceptualise, manage, implement, monitor and report on its Book Reading/Donation Initiative Station Internship for Secondary schools. The twin Project by Total is an education and human capital development program that seeks to extend its education and youth inclusion impact to schools around Total service stations, by creating enabling study environments and developing entrepreneurship skills in young people.
TEP Centre (henceforth referred to as "the Consultant") proposes to design, implement and manage the delivery of this program for the Client, leveraging our experience as Nigeria's leading education partnership, research and consulting firm, and an experienced education programmes implementer.
Flood Emergency Fundraising and Reach: 
We were deeply moved by the floods which devastated 33 out of 36 Nigerian states. These floods resulted in schools being shut down across the nation and children being prevented from learning. We moved rapidly to redress learning loss by providing our highly effective Zo Mu Koya Tare foundational literacy and numeracy resources to some of the worst-hit communities. We also provided relief and palliative materials to children and households hard-hit by the flooding. We began in Bayelsa state where we distributed the learning resources and relief materials to 156 children and 97 families. Our healthcare partner in Bayelsa also offered free healthcare services to the beneficiaries. In 2023 we will continue to visit communities suffering the long term impacts of flooding, providing learning and relief materials.  We are deeply thankful to the partners who donated and continue to donate generously to this effort. Special thanks are due to our selfless staff team, to management and learners of the Riverbank School and to several anonymous donors.  To join us on this effort, please visit our Emergency Flood Response page or send us an email at partnerships@tepcentre.com
International Events: 
TEP Centre participated in several UNGA Transforming Education Summit  side events which were held in New York City in September. Our director moderated the Human Capital Africa Roundtable event and the 20th anniversary event of the Center for Universal Education at Brookings Institution.  We also attended roundtable events hosted by Global Schools Forum and Brookings Institution.  We were proud to see TEP Centre's LEARNigeria programme featured in the TES summit magazine prepared by Financial Times. TEP Centre's Programme Manager represented in Yaounde as we supported the launch event of the Cameroonian citizen-led assessment of learning, and the head of our Assessments Unit attended the PAL Network family meeting held in Nairobi, spearheading ongoing efforts to document the participatory research approach underpinning all citizen-led assessments.
Organisational Development:
We realised the world is changing and a new era of work has commenced. As an organisation, we explored how to leverage technology to strengthen collaboration and improve productivity. With the support of VHA Services, we navigated various options for the 'new normal', focusing on fitness for purpose. The result is a transformed organisation, and a more diverse workforce with greater capacity for cross-border impact.
Outlook for 2023
Looking back on 2022, it has been a year in which we concentrated on the core of our mission – ensuring children have foundational and higher order skills to prepare them for productive futures in a rapidly changing world. As we skip joyfully into 2023, we will continue to deepen our already established capabilities in education advisory, research, the design and implementation of learning and assessment programmes, CSR support for corporate organisations and skills development for education sector professionals.  Powered by new technologies and a dynamic and committed team, we are excited about the prospect of strengthening partnerships in the education sector and ensuring that more children have access to meaningful education
We are honoured and grateful that you were with us on this journey, and we look forward to doing more with you in 2023.
Happy New Year!
The Team at The Education Partnership (TEP) Centre